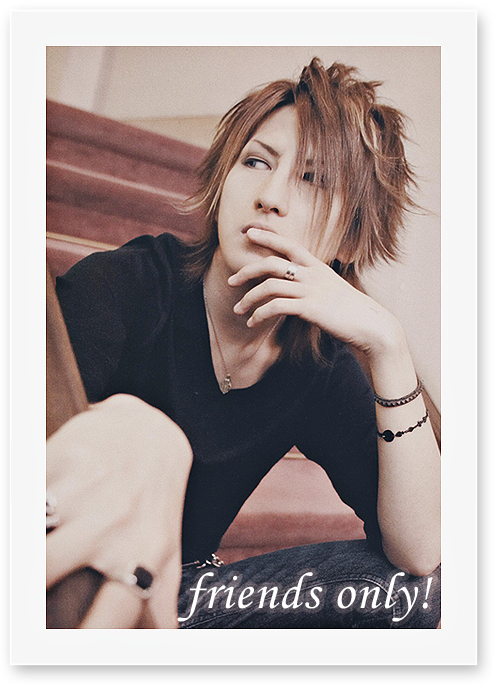 Please comment to be added. If I don't personally know you, please add a reason. Thanks.
ヴィジュアル系
イケメン
makeup
fashion
shopping
dramas
Asian pop culture
graphic design and the visual arts
finally, brief summaries of my personal life, particularly anything and everything regarding schoolwork.
※ Let me warn you that I will post every single day and possibly multiple times. And finally, don't be a lurker and not comment from time to time.

-ςτη♥382!